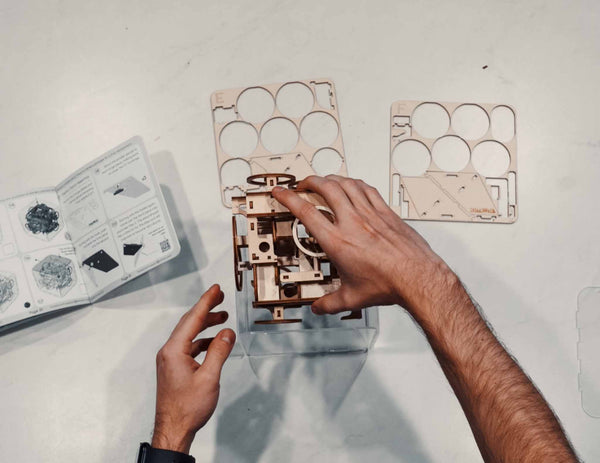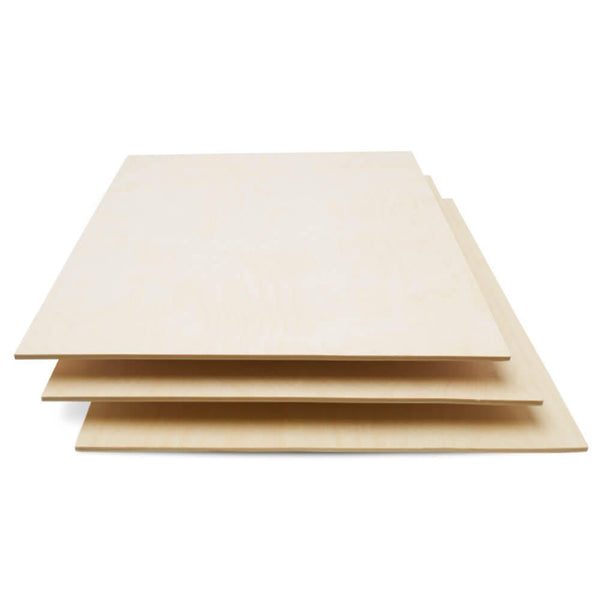 Baltic Birch Plywood
We use only the highest grade of Baltic Birch available, something that translates directly to the quality of our products.
Unlike other common woods used in models, this wood is much more rigid and produces a sturdy final product.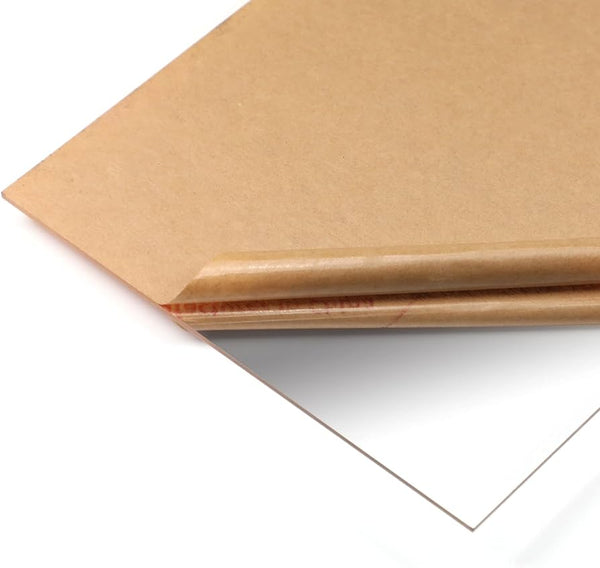 Clear Acrylic
Acrylic is the clearest plastic in the world, making it the ideal material for our display cases included with each marble maze puzzle we sell.
All of our acrylic is sourced just 10 miles away from us, keeping our supply chain local.

Marbles
Compared to glass marbles, our ABS marbles cannot shatter and have greater size and roundness accuracy.
These properties make them ideal for our marble mazes when rolling the marble precisely where you want to is of critical importance.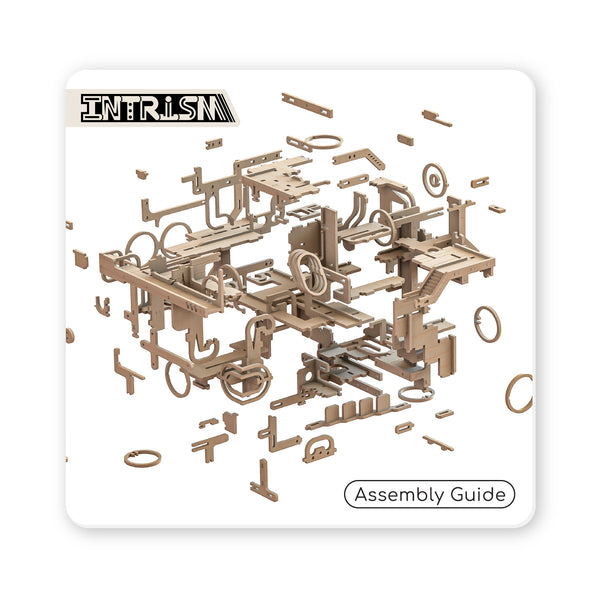 Assembly Guides
Our assembly guides aren't just thoughtfully designed on the inside, they are high-quality bound booklets with rounded corners and color covers.
These aren't the typical instructions you are used to seeing in other model kits.

Packaging
We've designed our packaging to precisely fit the contents of each puzzle. Doing so creates a sturdy final product with no wasted pockets of air.
This helps us cut down on material and shipping costs + emissions. And of course, our boxes are fully recyclable.
Explore everything we have to offer