Build.
Snap each laser-cut wooden piece into place. No glue or tools required.
Play.
Solve the mind-bending marble mazes by rolling from start to finish.
Display.
Show them off. Collect all 3 & entice friends and family to challenge.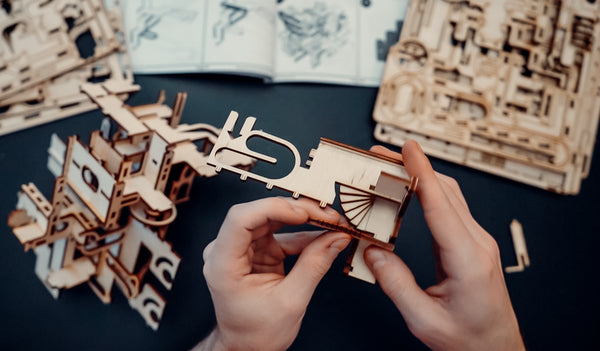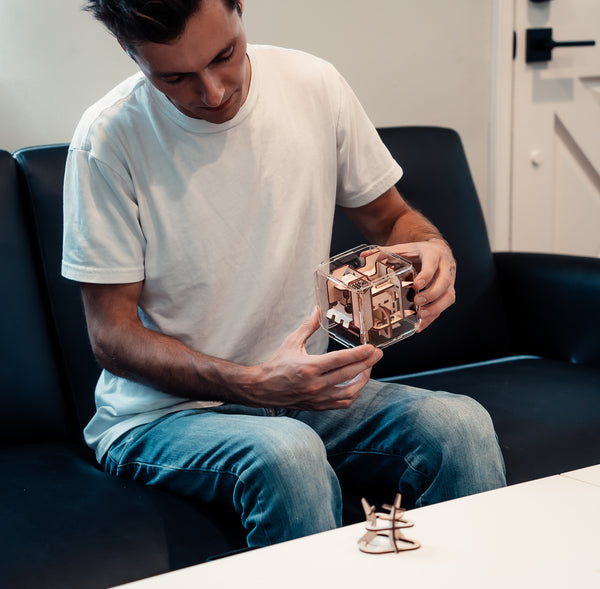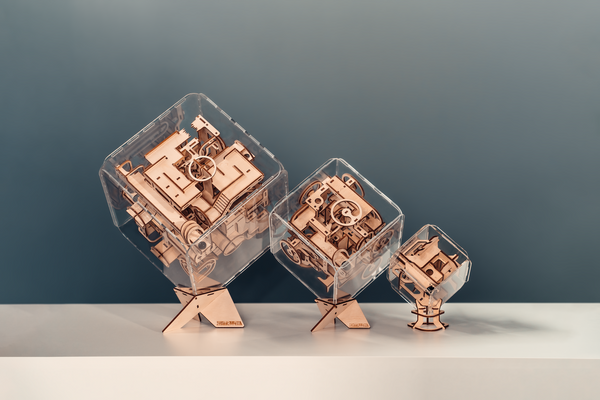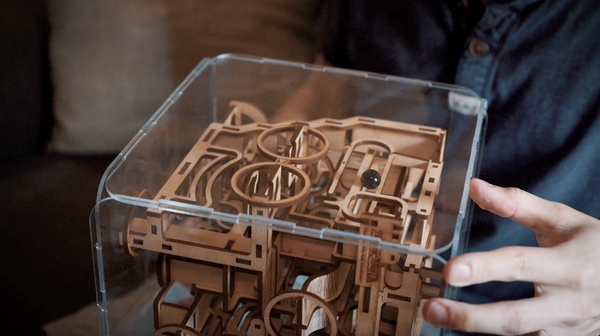 As a "veteran" of put-together kits, I absolutely loved this. It is a grade of quality above other kits. The maze then is a terrific challenge which I have yet to best but I look forward to weeks or months trying to get the ball through.
I loved this puzzle, the complexity, beautiful design, that it is sculpturally beautiful for display & also never ending fun to play! Shipping was fast & customer service instant & exceptional!
Bought this as a gift for my brother. He's one of those guys who is hard to shop for, but he really seems to like this gift. He's in the middle of building it, and reports that it's challenging, but fun. I'm looking forward to seeing the finished product. Definitely recommend.
I loved making this model. It is beautiful and is also useful as quarantine entertainment :) Fantastic customer service as well! Thanks for shipping the extra casing panels so quickly!
Explore everything we have to offer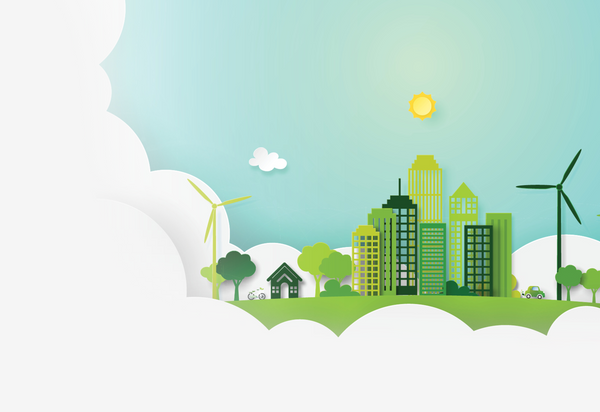 Sustainably Made
We plant trees, remove waste from the ocean, and fund projects that offset our entire carbon footprint.
We're always looking for new ways to give back to the planet.