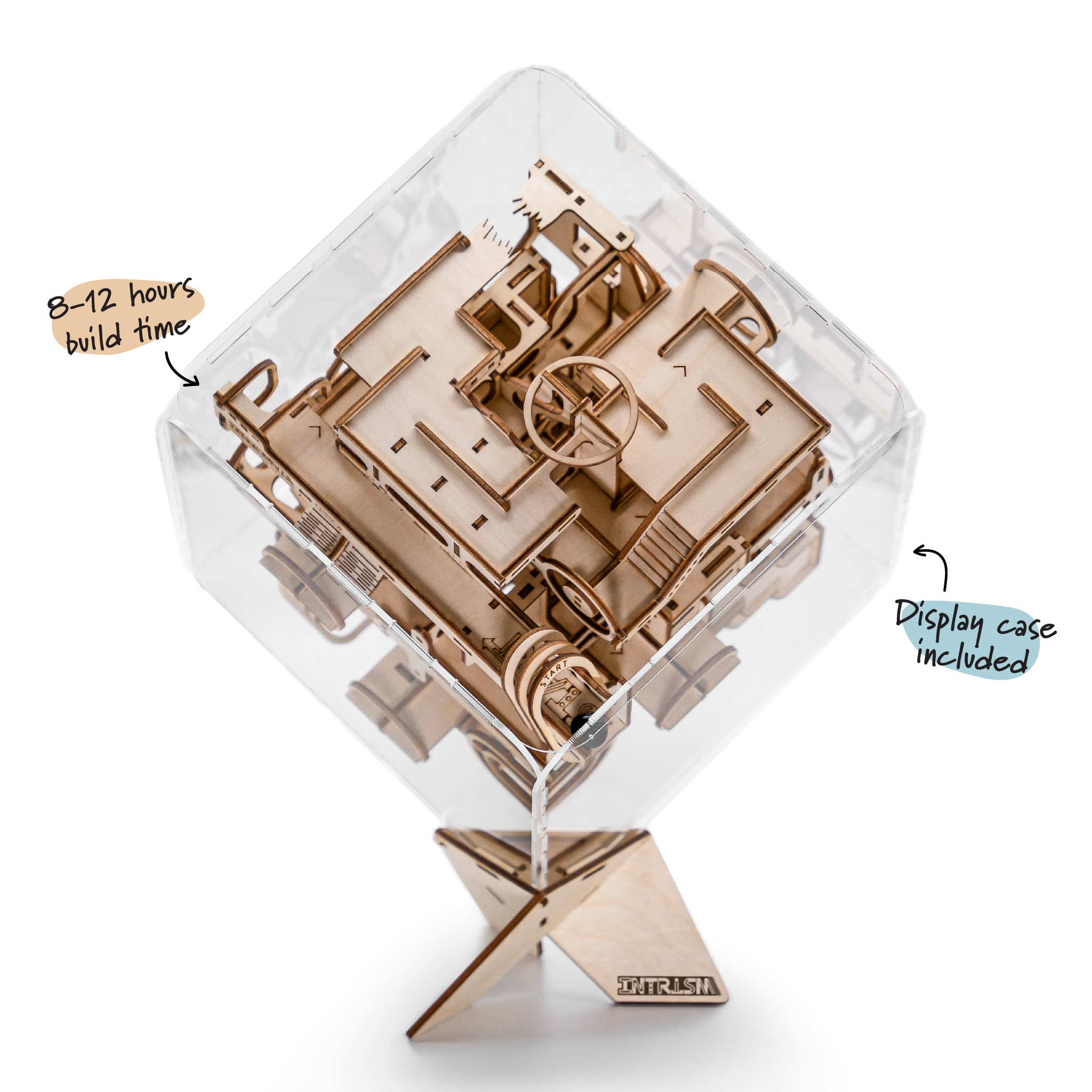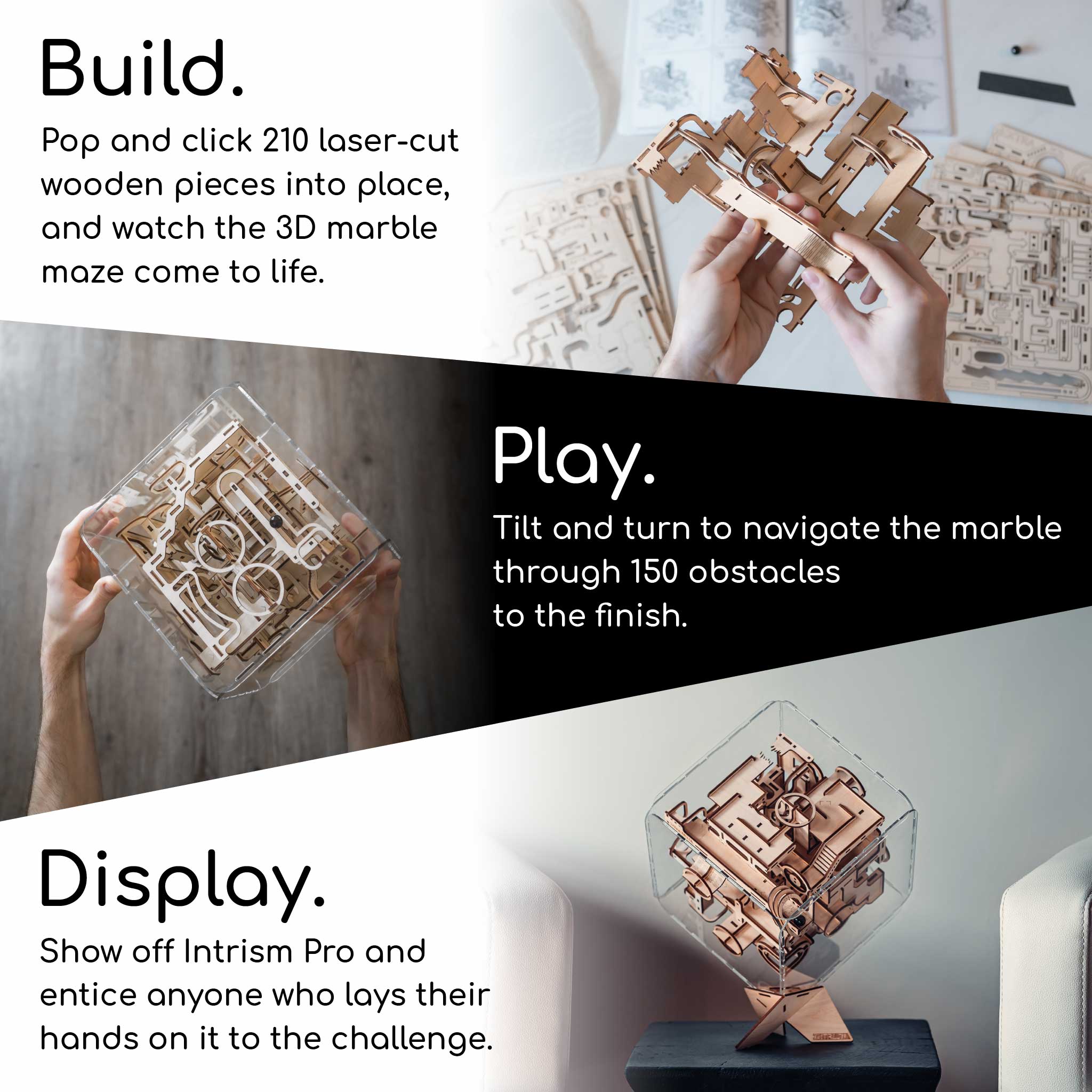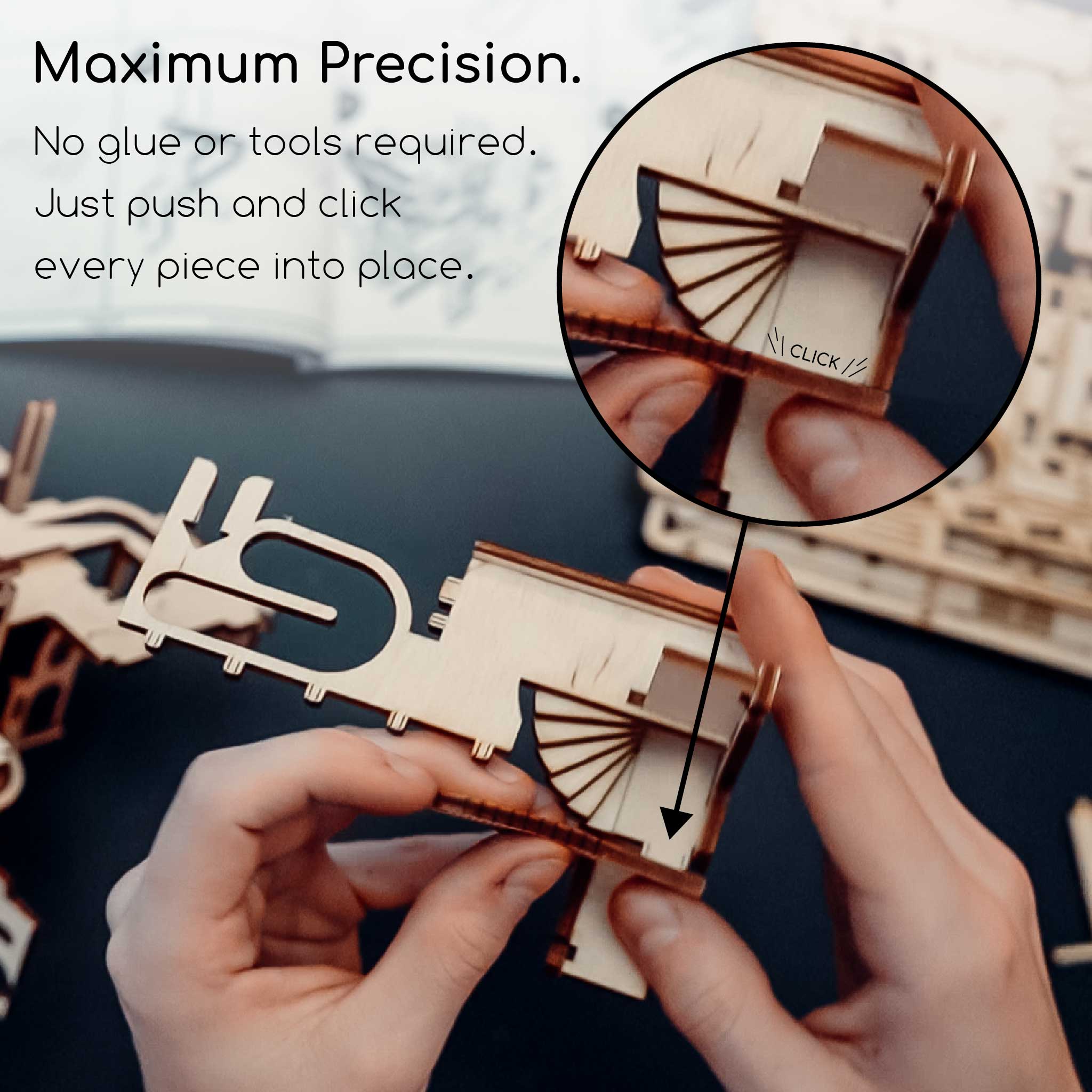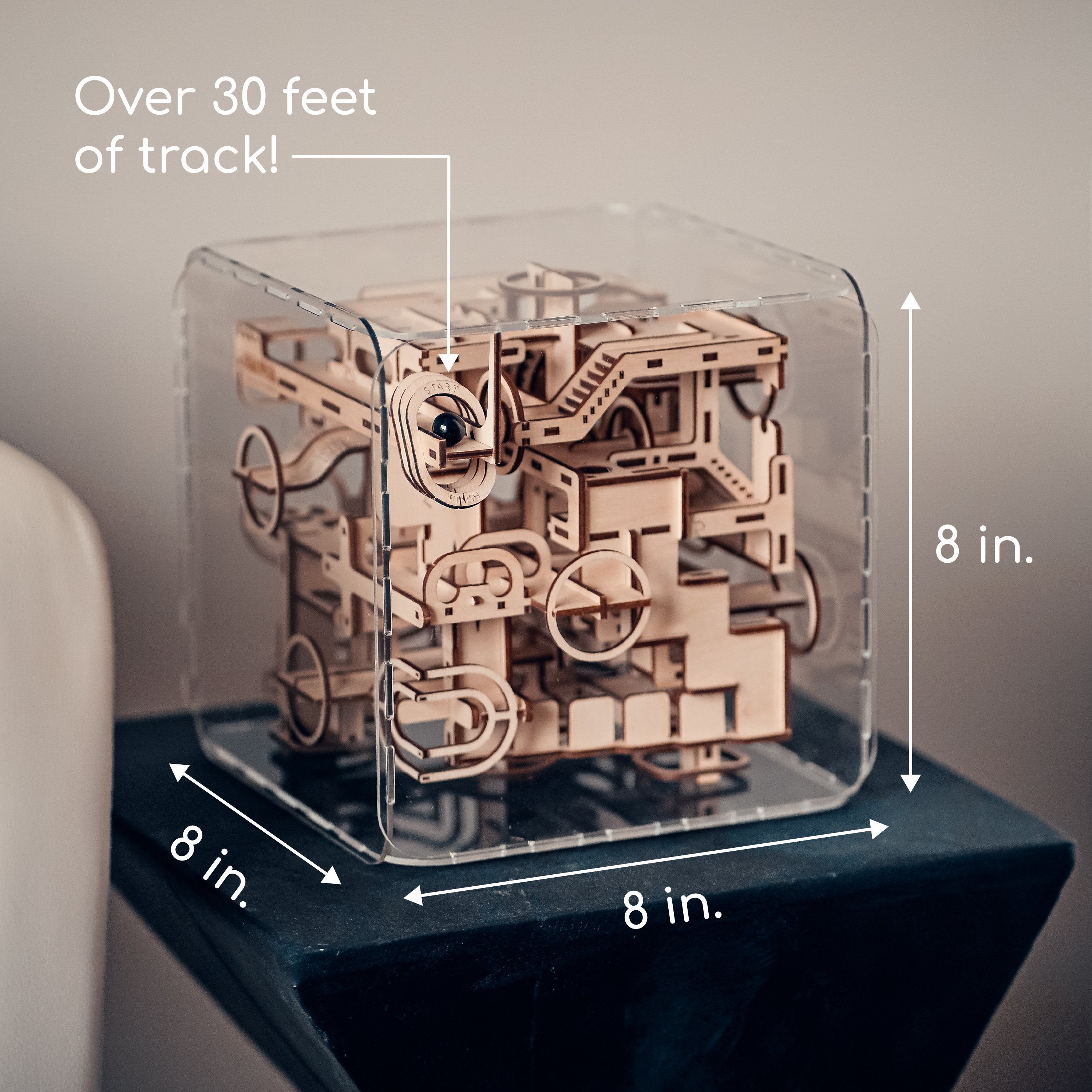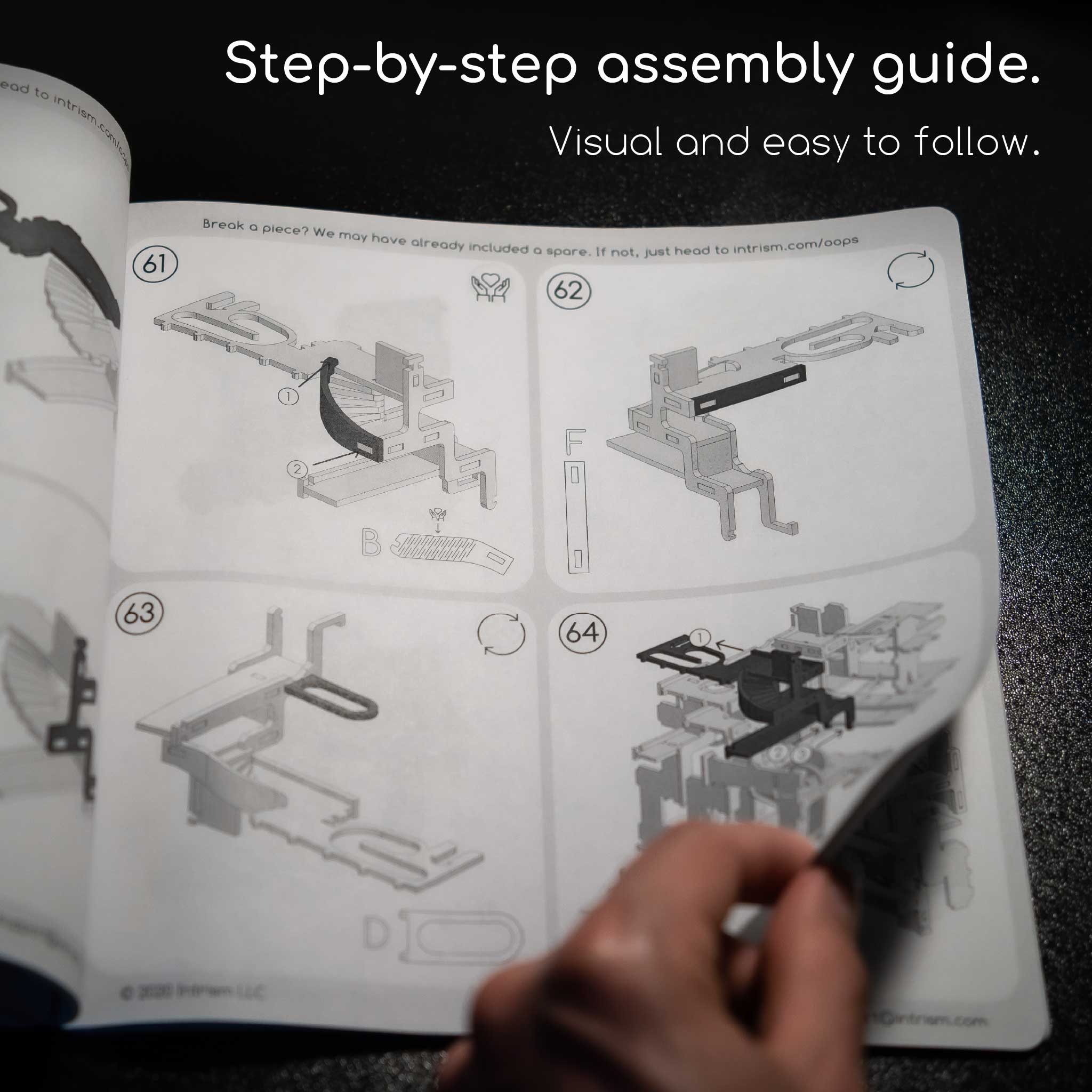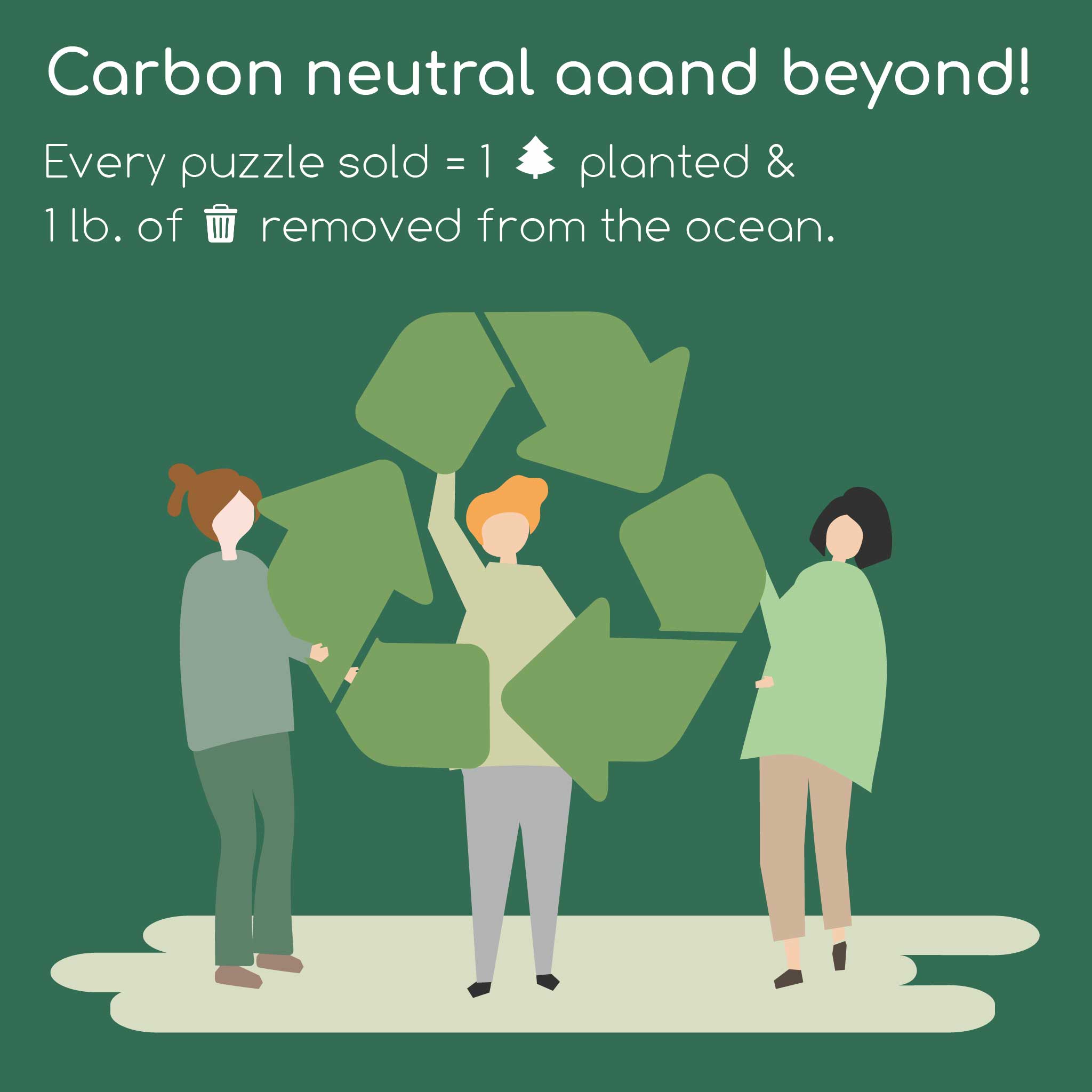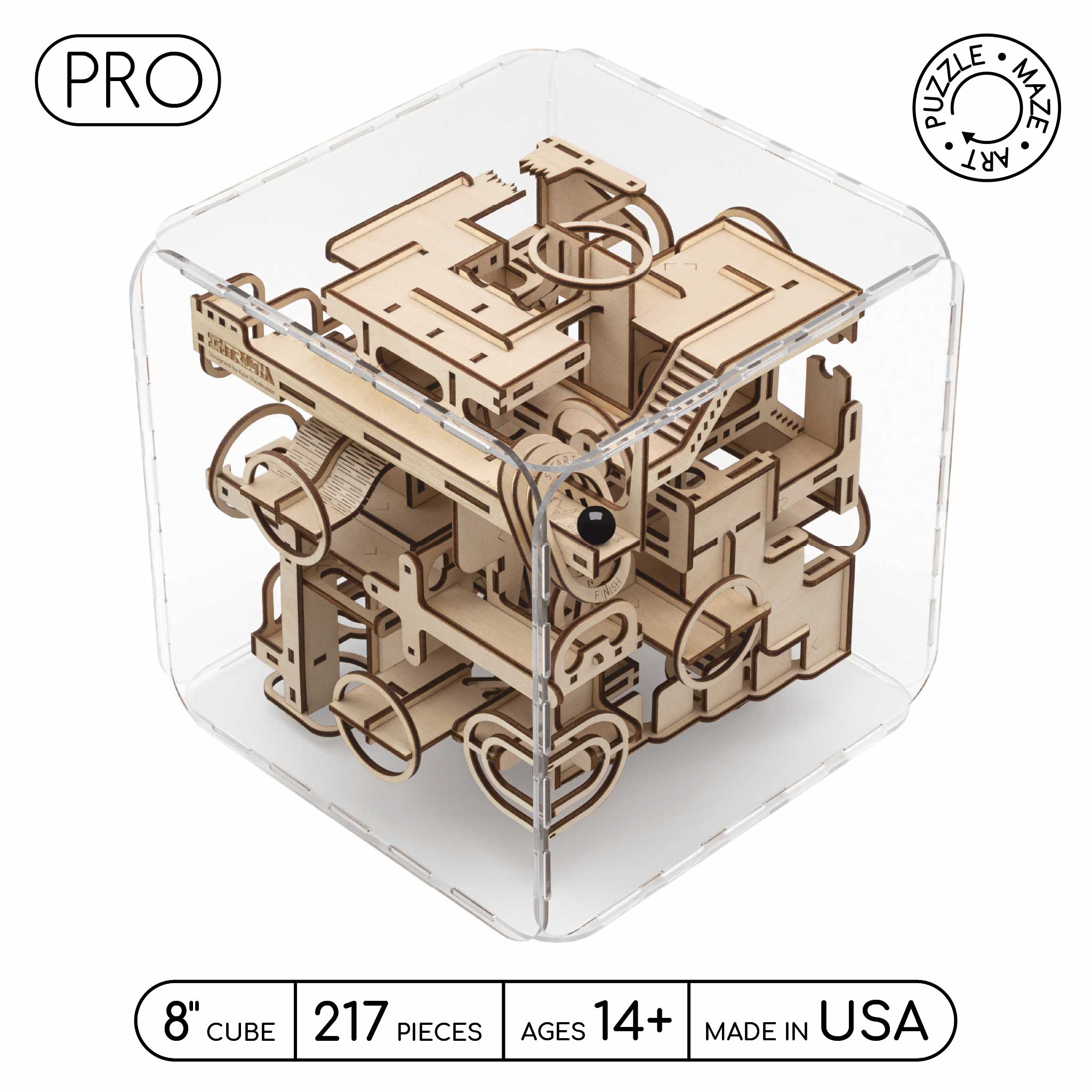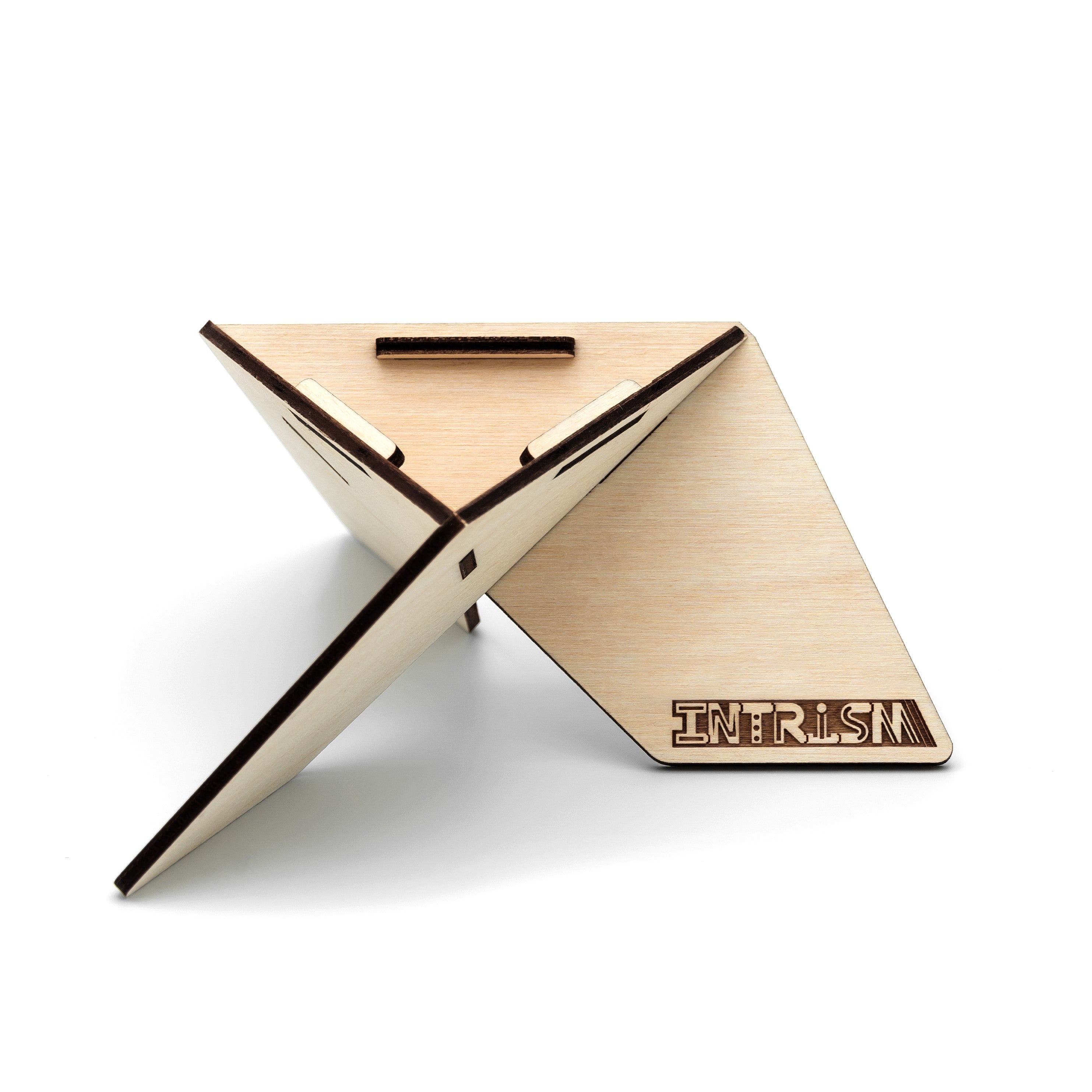 Double click image to zoom in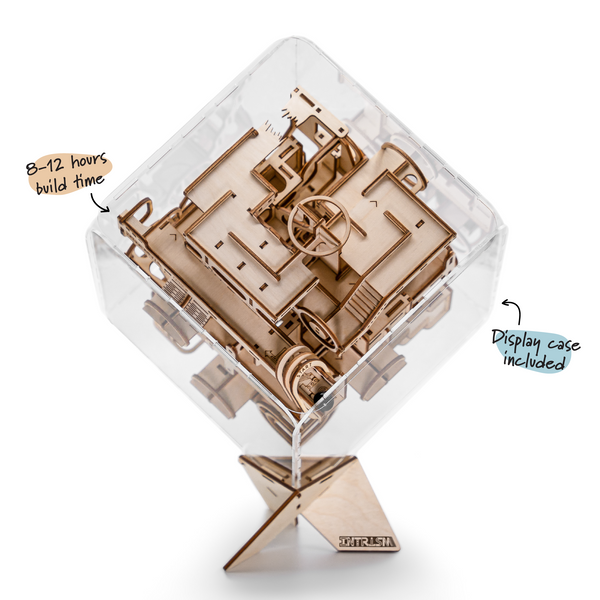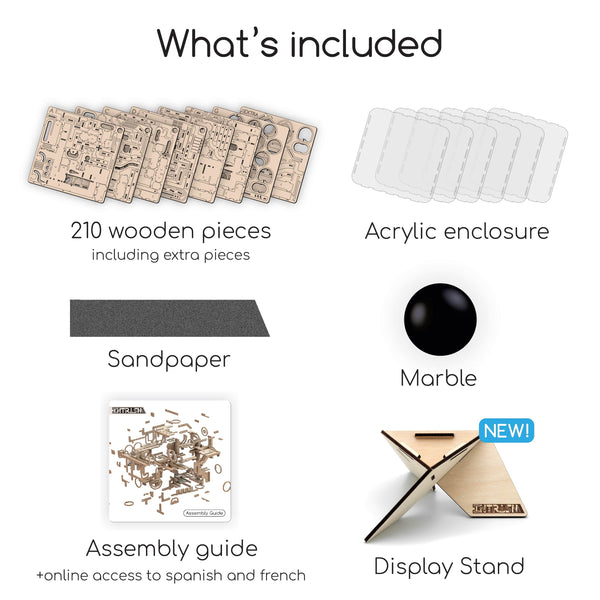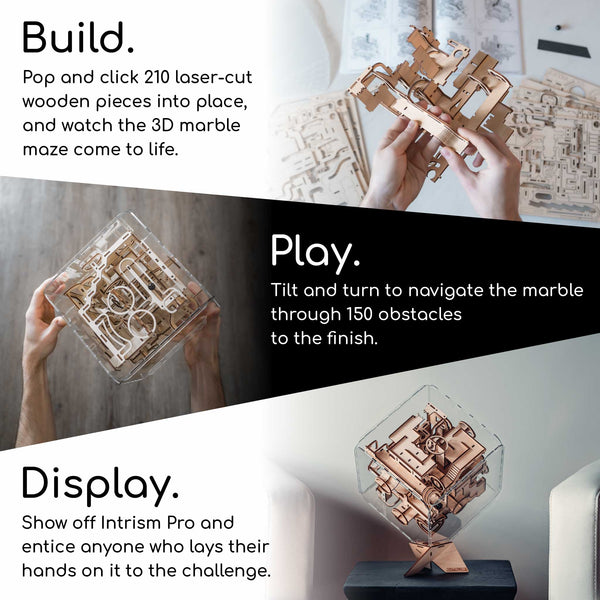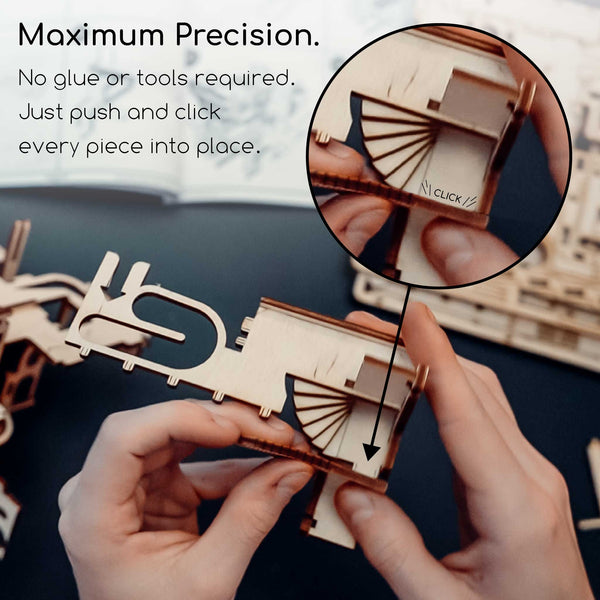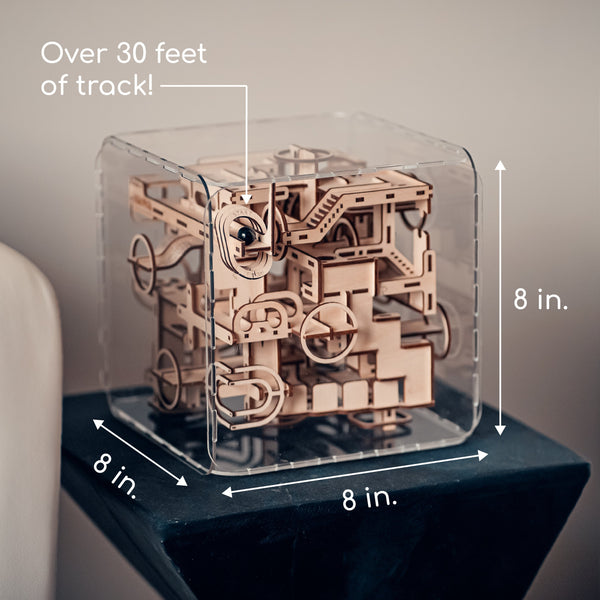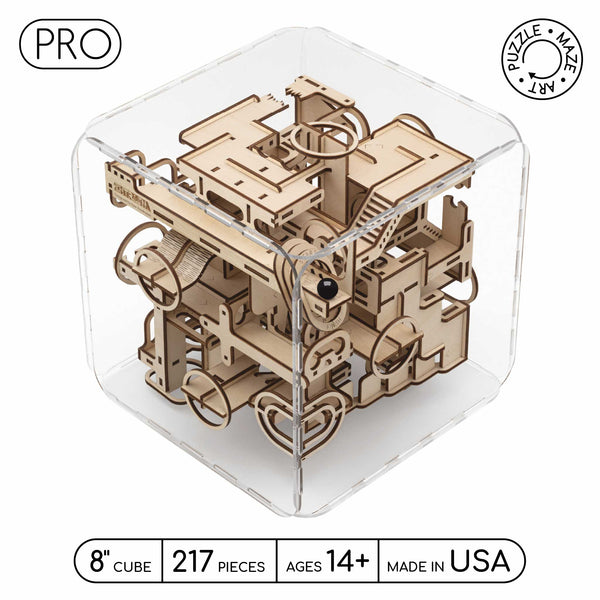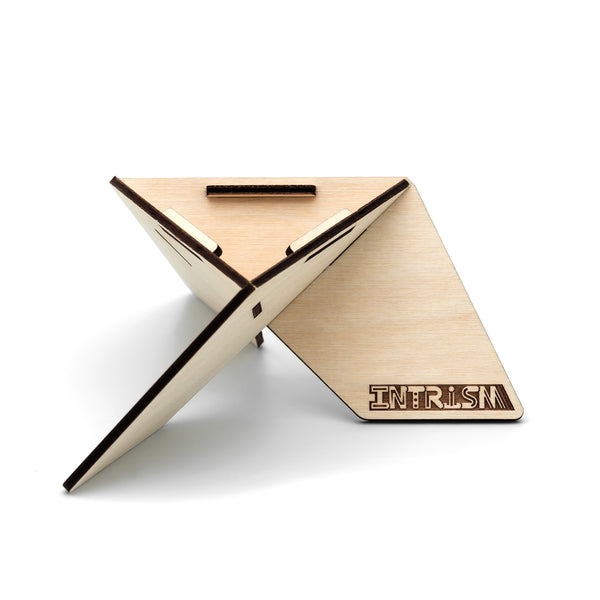 Click image to open expanded view









Your questions, answered.
How long does it take to build?

Intrism Pro takes on average of 8-12 hours to build. Intrism Mini takes approximately 4-7 hours to build.

The assembly time will vary based on expierence and skill level.
Can you stain/paint/varnish the wood?

Yes x 3! Adding your own pop of color truly makes it one-of-a-kind.
What's the difference between Intrism Pro & Mini?

Intrism Pro and Mini vary in their maze design, piece count, and difficulty levels.

You can find a more detailed comparison here.
Can you disassemble and assemble the puzzle again?

Intrism puzzles are designed to be assembled once, but you can play the maze endlessly.
How hard is the maze to solve?

Intrism Pro is very challenging and considered to be a level 10 marble maze. Intrism Mini is less challenging and considered to be a level 5.

Assembling the maze on the other hand is quite a bit easier to allow a greater range of people the ability to complete the puzzle to begin the marble maze.
What happens if the marble falls of the track?

Intrism Pro and Mini are designed so that if the marble falls off the track, it can be reset to the starting line.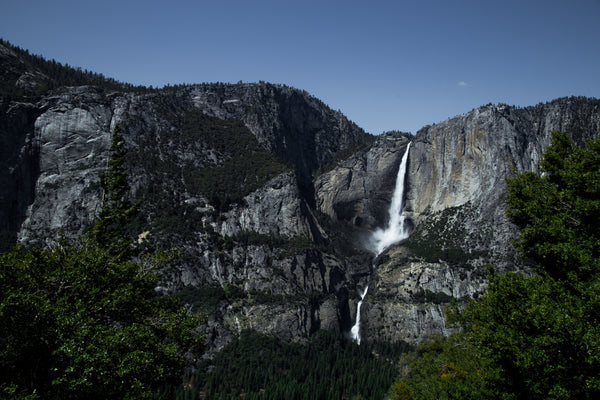 Big puzzle. Bigger impact.
We plant 10x the trees we consume, remove waste from the ocean for the waste we generate, and offset our entire carbon footprint.
Christimas Gift
This is a gift for my son for Christmas. He hasn't used it yet! Send back a review in a few weeks!
This was a gift to a family member.
Like it.
This thing is a good challenge putting it together. Thumbs up you guy. I haven't had the chance to play it yet but I'm sure it'll be fun.
Order # 13997
I did not receive the Level One puzzle which was part of my order. Order #133997
Father's Day Sadism
When i got this from my son and daughter-in-law, i thought they were crazy. The knew i love jigsaw puzzles. Well, this was far and away the most fun i've had since i last had hair (long tie). It was daunting to look at, and then to punch out the parts, but it was awesome to build, and the designer has to be a genius. I made one wrong move, and the marble is blocked after rolling down from Start, but it is set up as a center piece and makes for great conversation. Fabulous.
Intrism Pro - Marble Maze Puzzle
Well worth the money and time
Such a fun and detailed build, lived every second of the 8+ hours it took to assemble it. Now it's a center piece on my table and so much fun to try and solve.
Great little project
I had a good time assembling my Intrism puzzle cube. Mine is the largest one. The instructions were easy and the sequence of assemble was good. The parts were well organized and nicely cut. Everything fit together. It was fun to see the engineering involved as the pieces came together to make the game strong. Now playing with the game I have added a couple drops of glue. There were three spots that were not strong enough alone to withstand the marble pressures. Still a fun project to build and use. Thanks.